APARTMENTS DESIGNED TO MEET YOUR EVERY DESIRE
NILES STATION
Niles Station is going through an extensive rehab project with various upgrades to improve the appearance and functionality. Below are some highlights. Our goal is to make Niles Station not only a place to live but also a place where you can relax, make friends and create your dream lifestyle.

We will repaint all buildings by May and fully renovate the Victorian house by year-end 2021 to create a modern look for the community. A large-scale landscape plan will be implemented by August to create additional privacy and a refreshing park environment.

Various outdoor amenities will be added through the landscaping upgrade, including BBQ, outdoor dining, play area, bocce ball court, and multiple locations to relax. The bike parking area will be added by August, so it's easy to ride your bike to Lake Elizabeth and Quarry Lake or explore the historical Niles area. Indoor amenities will be upgraded by September, including an updated laundry room, smart package lockers, and a gym.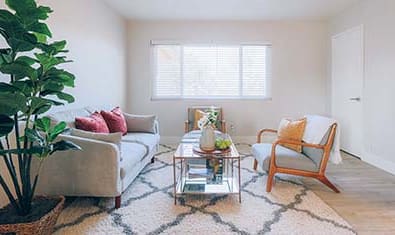 We're pleased to offer you a full service apartment experience at our communities. Our residents love living here!
02. Spacious Luxury Floor Plans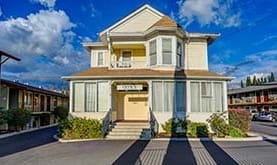 You can easily determine what apartment is right for you and your family and start thinking about how you'll arrange your furniture.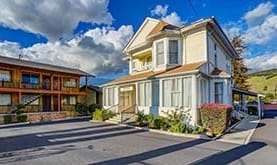 Our lush green communities are surrounded by sophisticated, fun, friendly neighborhoods with easy access to restaurants and shops.
FIND YOUR HOME
Find the layouts of our apartment homes. Easily determine what apartment is right for you and start thinking about how you'll arrange your furniture.
OUR RESIDENTS SAY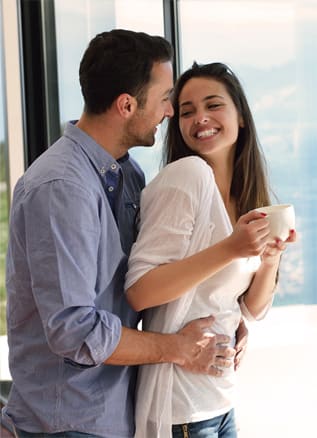 I love this community! Great place to live, have fun and entertain. All the comforts of home are right here! Beautiful, well-kept grounds, many things to do in the community room and excellent staff ready to help.
Minutes away from shops, markets, and restaurants. Management is also very friendly and cooperative!
Happy Resident